The NEW Secret Possum Lair!
I finally got to use the computer at home, so now you can be impressed with the new digs. Or not.

First up, these two show things in their unkempt, unput-up state. Ignore the date/time stamp on these two--the camera had an aneurism this morning after I put in new batteries.
Some of the junk is mine, but most of what you see out of the boxes is the stuff that had to be moved out.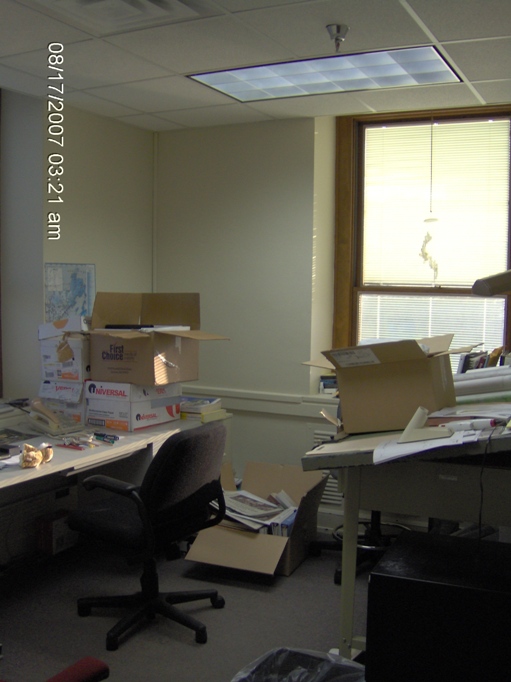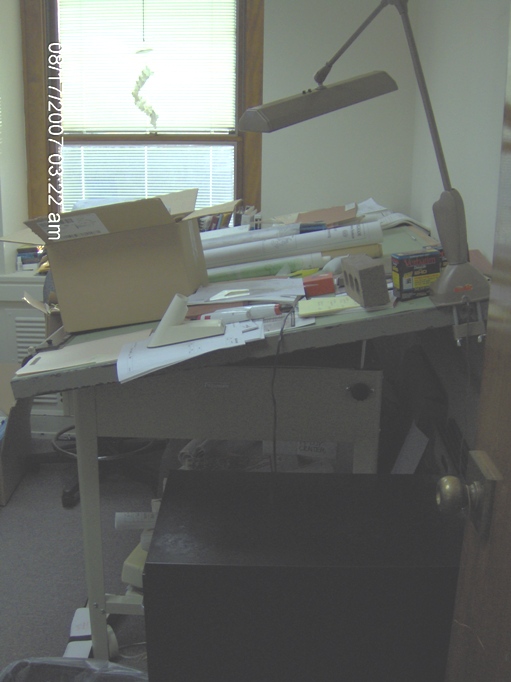 Now then, after a few hours of cleaning, we see a much cleaner view. But first, a look out the fascinating windows! Here's the roof and the parking deck across the street. Please, keep your gasps of admiration to an appropriately quiet level.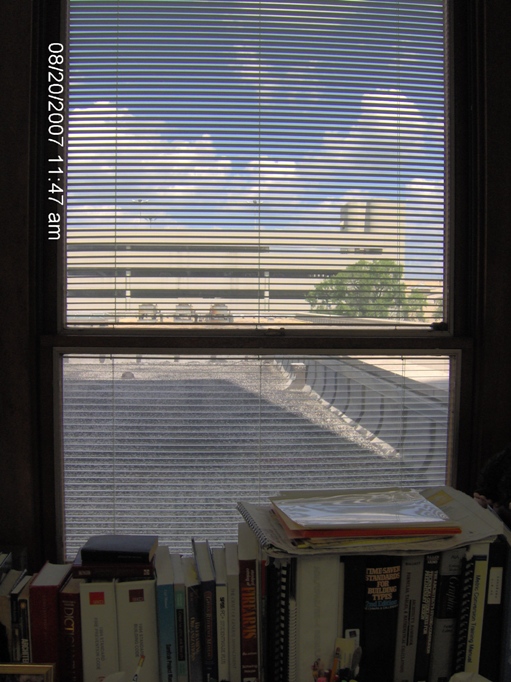 And here's the view of the park you've seen before, except from one floor up, and closer to the center.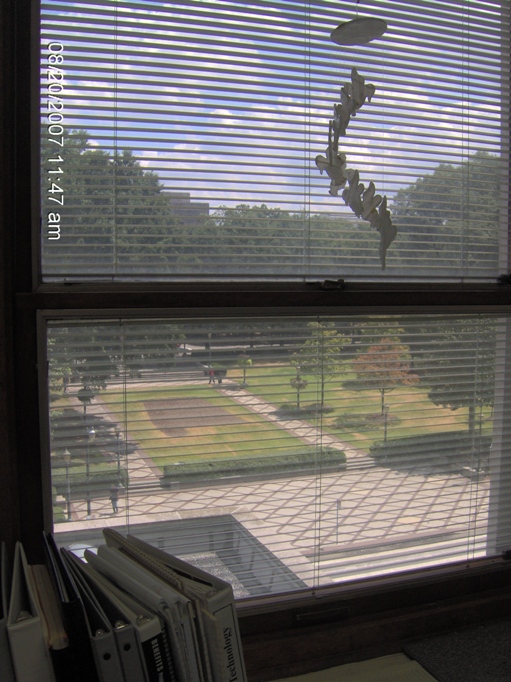 Now, here's my tidy desk area...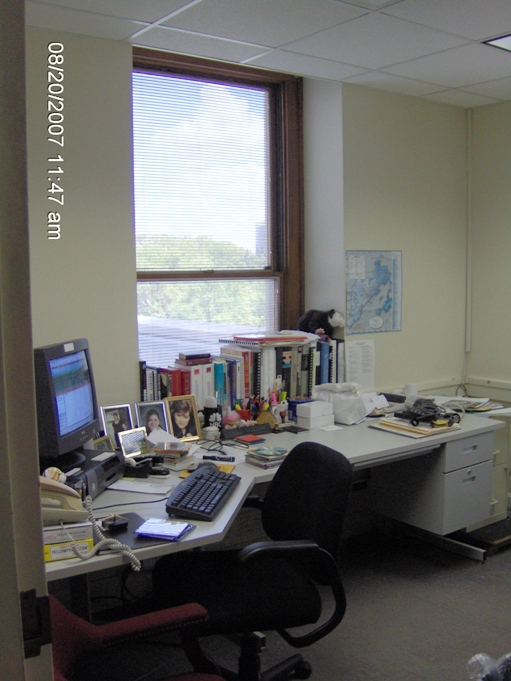 ...and my less than tidy drafting table, that was completely full of tidiness by the close of business today. I am content with the progress that has been made.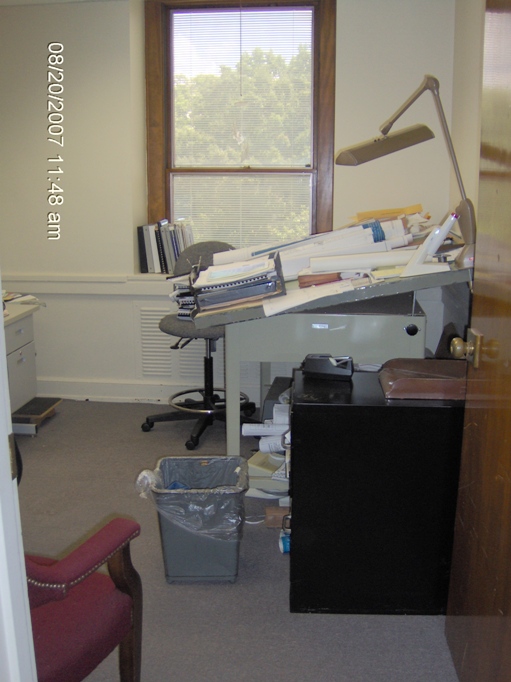 Next? Artwork and photos! YAY!
Posted by Terry Oglesby at August 20, 2007 11:43 PM