For everyone who loves--nay, adores--building contractors.
Got this today from My Friend Jeff™--
First up, the drawing, which is a graphical depiction of a set of stairs leading to a doorway.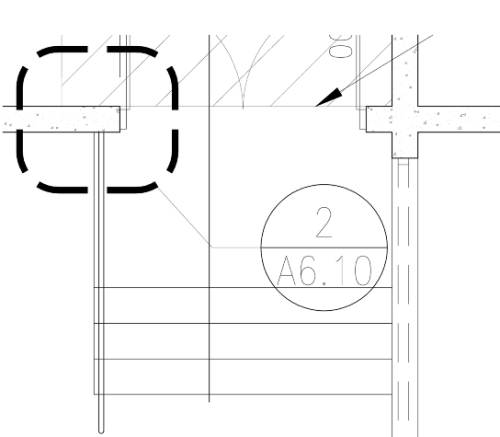 The round thing with the letters and numbers is a symbol that tells you to look on sheet A6.10 for detail number 2, and since it has a line and a dotted circle attached to it, it's telling you that when you turn to that particular sheet and detail that you will see a detailed, larger-scale drawing of that left door jamb area.
Or at least that's what's supposed to happen.
However, sometimes all those liney-drawy things can get all confusin' for a feller, as witnessed by the end result of trying to give someone more information than he's ready for...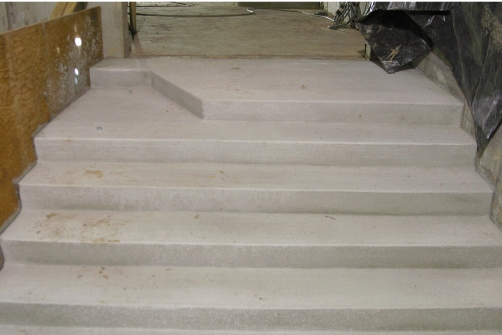 Heh.
Posted by Terry Oglesby at March 1, 2007 11:52 AM