KITTY!
I just now occurred to me that I forgot today was Friday, when I attempt to ape all the heavy hitters in the blogworld by participating in Catblogging Friday and posting photos of Lightning, the World's Most Expensive Free Kitten.
AND I HAVE NO NEW PHOTOS!
Therefore, I shall post the closest substitute I have.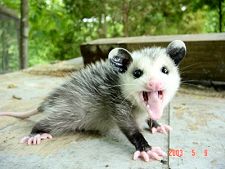 Posted by Terry Oglesby at August 4, 2006 01:46 PM