Huh?
Mop-topped Hicks crowned 'American Idol'
Mop-topped?
Now, I've heard a lot of talk this season about his gray hair, but it would be very difficult to think of his neatly trimmed hair as moppish. THIS is mop-topped--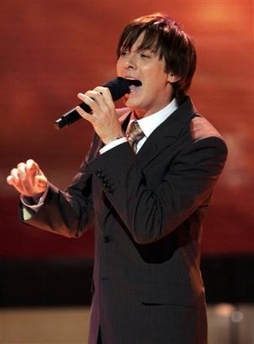 Good googly-woogly, Gus, what on EARTH has Clay done to himself!?
Anyway, THAT is quite the mop, or if you prefer, there is also available a handy sponge you can use to clean bottles--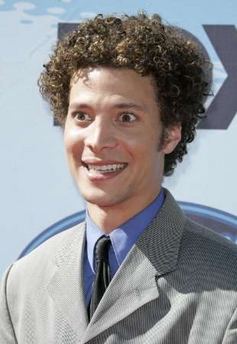 Yikes.
Posted by Terry Oglesby at May 25, 2006 08:21 AM