"Annd we are ready in three, two, -- "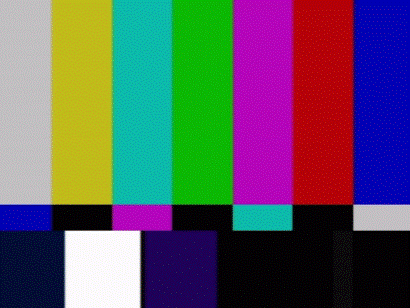 The Possum Broadcasting Company is experiencing technical difficulties. Instead of our regular programming, the Axis of Weevil Thursday Three Newsreader Popularity Contest will be aired. We will return to our regular programming as soon as possible.
We wish to thank our East Carolina affiliate WJIM for providing the content for this program, and we encourage our viewers to comment with your thoughts on this opinion survey. Those who wish to complain about the question choice should take that up with WJIM.
1. Who is your favorite local television anchor?
2. Who is your least favorite local television anchor?
3. Have you ever known of anyone in your local market who made it to The Big Show with a national network gig?
Audience members are encouraged to leave your answers in the handy comment area, or to leave a link to your own station.
As a programming reminder, "Luther's Garage" will air from 1:23 a.m. to 1:29 a.m. on April 21. "Mincemeat Party with Miss Rozelle" will follow at 1:35 a.m., and will be rebroadcast on Sunday, April 30, immediately after the "Dr. Wayne G. Spraddle Gospel Miracles with Signs and Wonders Outdoorsman's Show."
Now then, the station manager takes this opportunity to offer his own commentary on the survey questionnaire--

1. Favorite local anchor? I sure wish the question was reporters, and then I would pick Mai Martinez. RRrroowwwlllll. And how. AAARRGHHHHHHH!! I just tried to go find her bio page from the WBRC website, but she's been ERASED! Surely to GOODNESS they haven't let her get away! Thank goodness, I had the foresight to copy her photo while it was still available.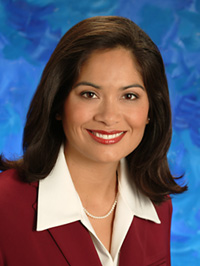 COME BACK, MAI!
But, since we're dealing with anchors, I think I my favorite is probably a toss-up between NBC 13's Fran Curry or FOX 6's Scott Richards.
2. Least favorite? Can there be any doubt? I really like him as a person--he does incredible work in the community and is universally loved and respected and is one of the pioneers in Birmingham television. I just cannot tolerate listening to him "read" the news. Running a close second would be my Ron Burgundy Award winner, who would probably rank higher (lower) if I ever actually took the time to watch the ABC 33/40 newscast.
3. Gone on to greater glories? No one I can think of as an anchor, although I can recall a few who've gone on to being network reporters.
So there you go.
Posted by Terry Oglesby at April 20, 2006 07:24 AM