Architectural Term of the Day!
SLYPE. A covered way or passage, especially in a cathedral or monastic church, leading east from the cloisters between transept and chapterhouse.

From the Penguin Dictionary of Architecture, Third Edition.
I had a bad case of the cloisters once.
ANYWAY, here's an image of the elusive slype, this one coming to us from Peterborough, England: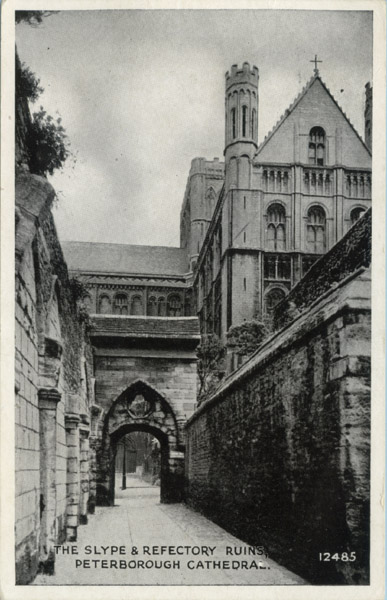 Image shamelessly stolen from this site, which catalogs the history of Peterborough in a Lileksian-MPLS style through the use of picture postcards.
Posted by Terry Oglesby at July 19, 2007 11:37 AM