A New Possumobile?
Maybe.
Dave Helton has been ever so kind to try to assist me in the event that I should have to procure alternative transportation. I'd told him that I was convinced that to avoid unnecessary damage from people running into me that my next car was going to be a dump truck. Ever the resourceful sort, for my next I Am A Moron Project™, Dave suggested...

THIS!
I just happen to have a 1953 (or maybe a '56) International Harvester single axle dump featuring a single cylinder hoist, diamond-six engine with a one-barrel carb (complete with a dirt dobber nest!) and ARMSTRONG™ power steering. I hate to part with such a gem, but I know you are a man of class and discernment, so I would be willing to part with it to you for a the low, low sum of $45,000... and if you act today, will even throw in a bonus Moron Project™! A 1964 Caterpillar 933 Traxcavator that RUNS... of course the motor does have a little miss in it... well, it's actually more of a peck...or maybe a knock... ok, it sounds like a little man with a sledgehammer is beating on the block,

BUT,

Think of all the fun you could have with the kids pulling the engine in your driveway (to pi$$ the neighbors off), rebuilding it, then driving it down the street knocking down mailboxes! It also makes a dandy snake killer, providing you can get on top of the snake and spin the tracks just right.

BTW, the Dump truck DOES run, you just have to have a really good battery or park it on the side of a hill.
And to prove he's not joshing, here's the Project in Question: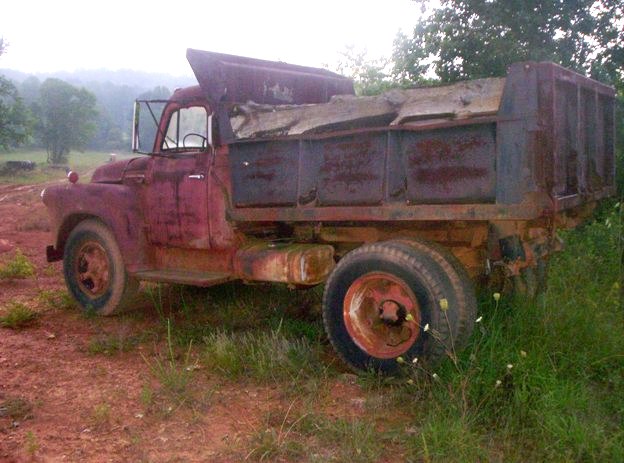 Sweeet.
Posted by Terry Oglesby at July 5, 2007 04:12 PM