We now return you to your regularly scheduled broadcast.
Our very own Rink Spaackleburg with...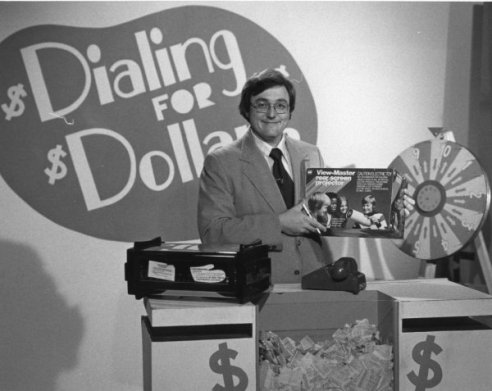 DIALING FOR DOLLARS!
Rink's Movie Pick today is...
A BULLET FOR A PRETTY BOY--The gripping story of Pretty Boy Floyd, starring Fabian in the title role, costarring Jocelyn Lane, Astrid Warner, and Adam Roarke!
Today's program brought to you by Ed's Appliances & Electrical Subcontractors.

Photo actually is of (I believe) Hank Price, WAAY-31 in Huntsville, shamelessly stolen from here.
Posted by Terry Oglesby at May 30, 2007 03:03 PM