Well, good morning, everyone!
::crickets chirping::
Another day of fun out amongst the citizenry, and thankfully, not once did I have to duck into a phone booth to doff my eyeglasses and pull off my clothing to reveal...
MY UNDERWEAR!
I didn't have to--I just wanted to.
Very liberating, you know.
ANYway, I'm not sure what to talk about today, other than we've got smoke again from those inconsiderate people in Georgia and Florida. Which will probably mean that the folks who take their twelve cigarette breaks during the day will decide to stay inside.
In other news, this: Wimbledon to increase player challenges. "About time," say I to the All-England Club. I've long thought tennis would be so much better with tackling. And, of course, cheerleaders.
And from the Tiny Minds on Goat Hill, this: House refuses to praise Birmingham reporter for winning Pulitzer
MONTGOMERY, Ala. (AP) — The Alabama House balked at passing a resolution Tuesday that would have praised Birmingham News reporter Brett Blackledge, who won a Pulitzer Prize for investigative stories that exposed corruption in the state's two-year college system. [...]
I'm sure making this small gesture was impossible given the limited time available for finding new sources of graft.
Another headline of note: Miss. Power Co. new operations center to resist hurricane winds. I'm not sure why online news places think they have to truncate headlines so much--pixels and display being so much cheaper than ink and paper. But nonetheless, it does strike me that things would be better if we DID have a Miss Power Company. Maybe someone such as Anita from Billing and Accounts Payable, seen here in the evening gown competition--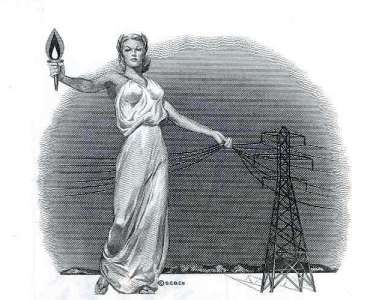 Yowzah.
Oh, sure--the other girls were awfully petty to complain about her talent entry since a Bic lighter doesn't have anything to do with electrical power, but she knew they were just jealous of her popsicle stick and macrame transmission tower diorama.
Posted by Terry Oglesby at May 23, 2007 11:31 AM