Speaking of Land Speed Records...
Although the biggest news coming off the Salt this week has been the stunning 329 350 mph (still unofficial right now) Diesel-powered speed record, this item I originally saw in the Hemmings e-newsletter is what really caught my eye. In this press release, GM Performance Division rightly crows about its success this year, but notes one frightening whooptydoo:
[...] The team did have a couple setbacks during the week, proving just how hard it actually is to set a record at the Salt Flats, especially when considering a vehicle has to make two successful runs to set a new record.

Once a vehicle qualifies to beat the previous record, it is immediately impounded until the next morning when it can return to the same course for a record run. The combined average between the qualifying and record return runs are what establish a new record.

After only two passes, the Chevy So-Cal HHR was finished for the week on Aug. 14 due to an on-course incident.

GM engineer and driver Jim Minneker was beating the previous record of 226.835 in the G/BFCC class (G Class/Blown Fuel Competition Coupe) by more than 20 mph with a qualifying run of 246.686 mph when the HHR lost traction after parachute deployment at the end of its run. Minneker walked away with only minor bruises, and although the HHR was still structurally intact, it was unable to continue running. [...]
Emphasis mine--the Hemmings blurb said he rolled the HHR, but no matter--walking away from ANY 250 mph crash with only some bruises is just incredible.
As for the wreckage, there is a photo of the horrifyingly mangled vehicle in the extended entry. Hard to believe it was once actually a vehicle.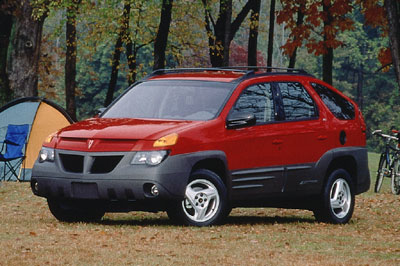 Shocking, no?
Posted by Terry Oglesby at August 24, 2006 11:15 AM