Well, I suppose everyone has their own tastes.
But, still, you gotta think something might be wrong with the folks at something called Top Gear magazine. What's The Sexiest Car In The World?
The humble Fiat 500 has beaten the likes of Lotus and Lamborghini to take the title of the world's sexiest car. According to Top Gear magazine the 500 has "the allure of the wholesome and uncomplicated". "Everyone, from strapping blokes to fainting flowers of womanhood, looks sexually charged behind its wheel," the magazine wrote.

"It works irrespective of age, beauty, wealth and position; even a nun in a 500 seems to telegraph a faint tingle of the procreative urge." [...]
Ick. I'd rather not read a sentence containing both "nun" and "tingle."
As for their choice--the 500 is undeniably cartoony cute, fun, cheeky, etc., but sexy?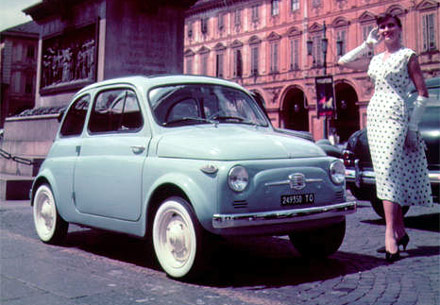 Well, I suppose if you think Minnie Mouse is hot, I guess it could be, but if your tastes in sexy run more toward the type defined by the amply-hipped signorina to the right of the Fiat, then seems like it would be awfully difficult to think of the Fiat the same way.
As for the rest of the list, this is it:
2. Aston Martin DB5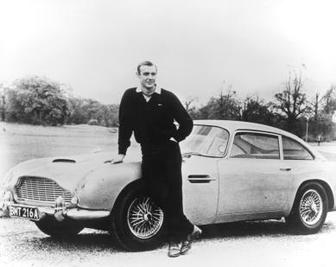 Okay, that's a pretty good one, although more of a masculine sexy than feminine sexy. But still a good choice.
3. Maserati Quattroporte
Of all the Maseratis ever built, and they pick the Quattroporte!?
Of course, they might be thinking of the newer model which, in fairness, is attractive, but to me the name has long been associated with this lamentable pile of crap, the Quattroporte III of the 1980s--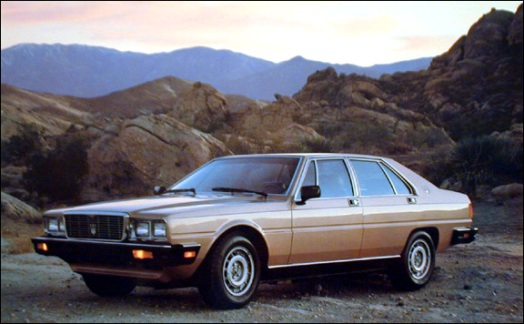 4. Chevrolet Camaro
Again, with there being four different generations of Camaro, it's hard to tell which one they picked, or even why they'd pick the Camaro over the Corvette, or if they insist on picking the Camaro, why they don't at least throw a bone to its brother the Firebird. Probably because they're a bunch of European gits who were thumbing through a car calendar that had a Camaro in it. ANYway, I like the Camaro and Firebird, but the early second generation cars are my favorites--and oddly enough, they were hammered by the American hot rodder press at their introduction for looking too European.
Here's a 1970 Z/28--
and here's a nice 1970 (1/2) Trans-Am--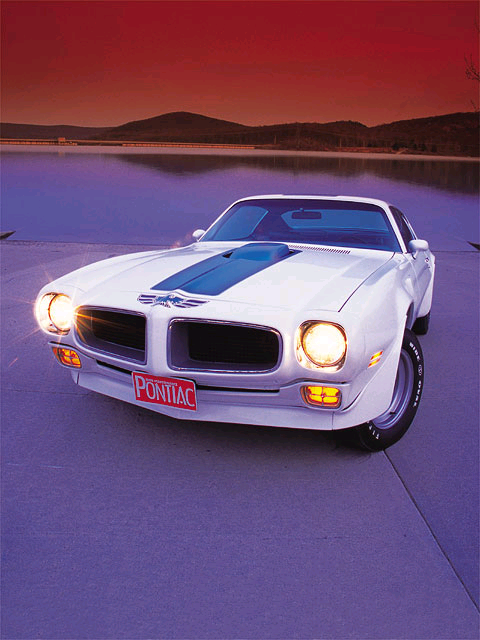 5. Citroen C6
I repeat my "European git" remark. Although I suppose you could call it attractive, it's not sexy at all. Let's just face facts--Citroens exist only to be weird, not sexy. Sorta like a Goth stripper who works at a nude juice bar and keeps a severed hand in her apartment. If there was every a Citroen that was almost sexy, I think you'd have to give it to the SM (which doesn't stand for what you think it does).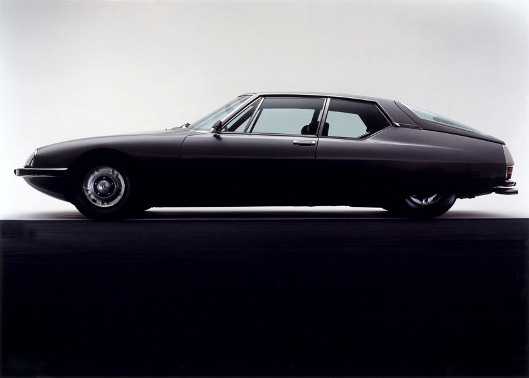 But it was still weird, no matter what. And undependable. Something more along the lines of Sean Young during her James Woods period.
6. Lincoln Continental
::sigh:: WHICH ONE!? There was the original 1940 version which is stately and beautiful, but as sexy as Queen Elizabeth II, and the 1955 Mark II version which is breathtakingly elegant, but sorta not all that sexy-looking per se. And then there was every other thing that came down the pipe afterwards with the name Continental on it. NOT TO BE CONFUSED, however, with the--
7. Bentley Continental S1 Fastback
Now that's a car--but sexy more in the mature, full-figured, Maureen O'Hara kind of way, which is a very good sexy, but admittedly a more grown-up type. (Update--the picture I had up there was a James Young-bodied coupe, which looks slightly different from the Mulliner-bodied fastback.)
8. BMW M1
Eh. Nice car, rare, fast, all that. Eh.
9. Rolls-Royce Phantom
::sigh:: Well, maybe these guys DO think QEII is sexy. Sorry, guys--but there has never been a sexy Roller.
10. Sally the Porsche 911 Carrera (cartoon car)
Y'know, they probably never even figured out that the reason Sally Carrera is sexy is because the voice and mannerisms are those of the earthy, corn-fed Midwestern goddess Bonnie Hunt, who is American, and not some weird German girl who likes body-building and techno music.
My list? In no particular order (and yes, I know there's only eight):
Jaguar E-type
Lamborghini Miura
Ferrari 365 GTB/4, S/4 Daytona
'63-'67 Corvette
Ford GT40
Mercedes-Benz 300SL
Maserati Ghibli
Lotus Elite
Posted by Terry Oglesby at July 27, 2006 11:50 AM