And in other news...
Vieira To Replace Couric On 'Today' Show I think I have just figured out why for the past few days my referrer logs have been filled with search requests for pictures of her. Especially this one--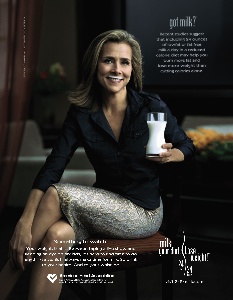 Rrowll.
Anyway, as for Katie moving to CBS--eh. All the talk about her being the first solo female anchor of a major network newscast is okay, I suppose, although Elizabeth Vargas (rrowwl) has been doing just that since her partner got wounded in Iraq and no one has been doing backflips about it.
And the sad fact is that given the precipitous fall from grace that has bedevilled the once vaunted (and once trusted) genre of network newscasts, it's just not the job it once was. Unless something substantive is done to the way in which national television news organizations go about their work, they're going to be about as influential as the world's largest manufacturers of buggy whips and whale oil lamps.
The crap NBC's been trying to pull to provoke news simply won't work anymore.
Posted by Terry Oglesby at April 6, 2006 09:55 AM